I do not live in the south anymore.
Us southern girls can survive winter with a nice, sturdy pea coat. However, that is just not the case here. I've already been wearing what I like to call my "winter" coat. And its only October--fall at that!
Needless to say I'm in the market for a new coat that I can wear when it actually gets cold here.
I found this at J. Crew Factory on mega sale. I'm talking 40% off.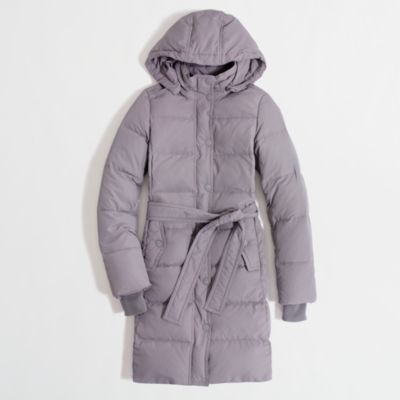 Long Belted Puffer Jacket
I'm going to make this baby mine tonight before the 40% discount expires. I'm a little worried about sizing, but I think I will be able to make it work--even if it is a tad too big or small (a good excuse to shed a few pounds right?)
If you live in the north, what kind of jacket to you swear by? I'm obviously in need of some tips.